We are passionate believers in the power of adventure.
We met eight years ago and getting out of our comfort zones has always been a big part of our relationship.
But that's not just doing the big brave stuff like surfing, that's also making sourdough, doing interior design, Peak District hikes, cooking interesting dinners and trying new independent cafes.
Adventure and getting out of your comfort zone can look like a lot of things.  And we believe it's incredibly good for your mental health, helps you think more clearly and it's just so much fun.
Katya spent over ten years working at the BBC as a personal assistant, but got the itch to go self employed in 2016. 
Social media was her speciality for 7 years (she was an Instagram Coach for 5 of those years), but in the background the idea for microadventures was bubbling away in her mind.  Katya knew all her best ideas and experiences happened when she was outside with friends. Could she somehow turn that into a business? Finally in 2023, she and Jamie made the leap and started Katya's Microadventures.
Katya is someone who LOVES trying new things even if she's rubbish at them! Whether that's surfing or screen printing, she'll give it a go.  She wants other people to get the same buzz that she gets from immersing herself in a new experience. Katya loves being the cheerleader to help people do just that.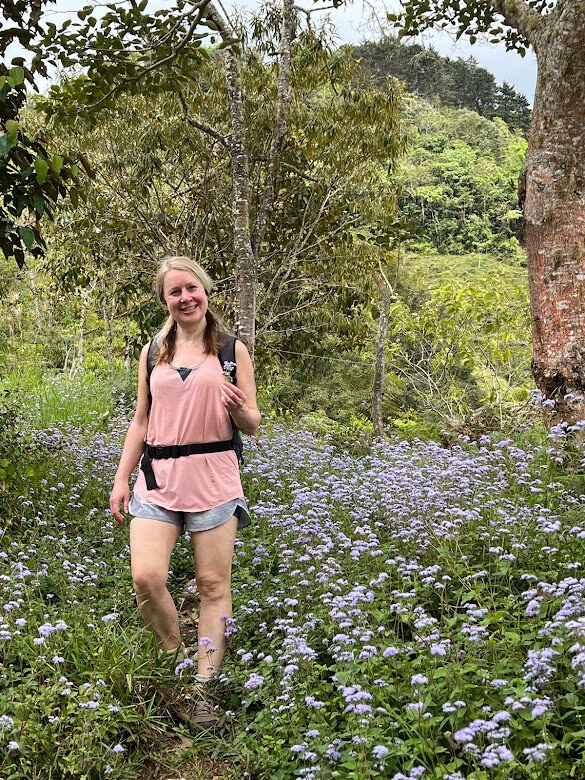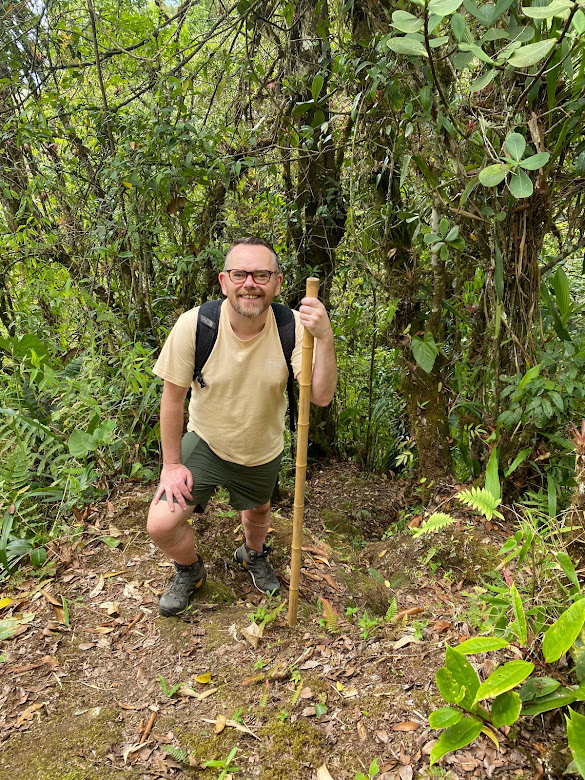 After 20 plus years working in food safety & health and safety for enforcement authorities and Morrisons Supermarkets, Jamie decided in late 2022 to strike out and completely change direction to pursue a more balanced and joyful career.
Jamie has always been naturally sporty and enjoyed the outdoors (especially cycling!). His other favourite activities are cooking (he's a dab hand at bread making) and gardening. Joining Katya's Microadventures meant that he could use all his favourite skills from his previous career (coaching teams and setting up systems) and mix it up with his hobbies (getting outside and cooking).
Jamie will bring many qualities to the business, but his health & safety expertise is a real bonus. He actually enjoys writing risk assessments and enjoys making sure that all our events are super safe.
We are fully insured for all activities offered and have robust and comprehensive risk assessments to ensure your safety and wellbeing.